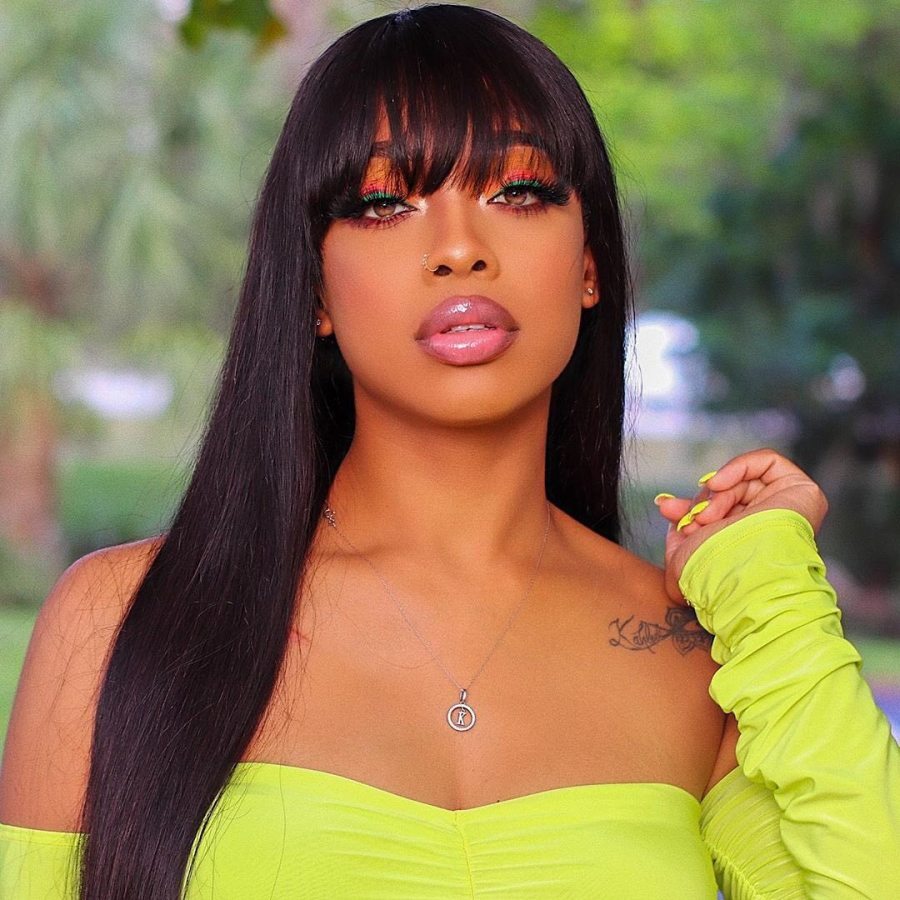 New fashion-Machine Made Wig
Thursday, 03 September 2020

1

179

0
Benefit of Machine Made Wig?
Machine Wig is line of hair made by machine. Is similar to front lace wigs.There are series of horizontal lines sewn by machine. If you turn the wig over, you will see vertical and horizontal lines of hair. They are usually cheaper than hand-made pieces. because the hairs are tied by machine.A machine made wig will most likely always cost less because they are mass produced in a short period of time. Machine made wigs are constructed using thick caps which create the appearance of more lift and volume to the hair.
Machine made non lace wigs has transitioned in hair origin over the years – as it was originally made from heat safe synthetic hair fibers and has evolved in the market to more sustainable Remy human hairs and Virgin human hairs due to the increase in customer demands for these hair types. So many wig enthusiast can gain the beauty and comfort in a shorter styled wigs from: asymmetrical cuts , the classic 60's pin waves, Curly and as well Afro hair styles.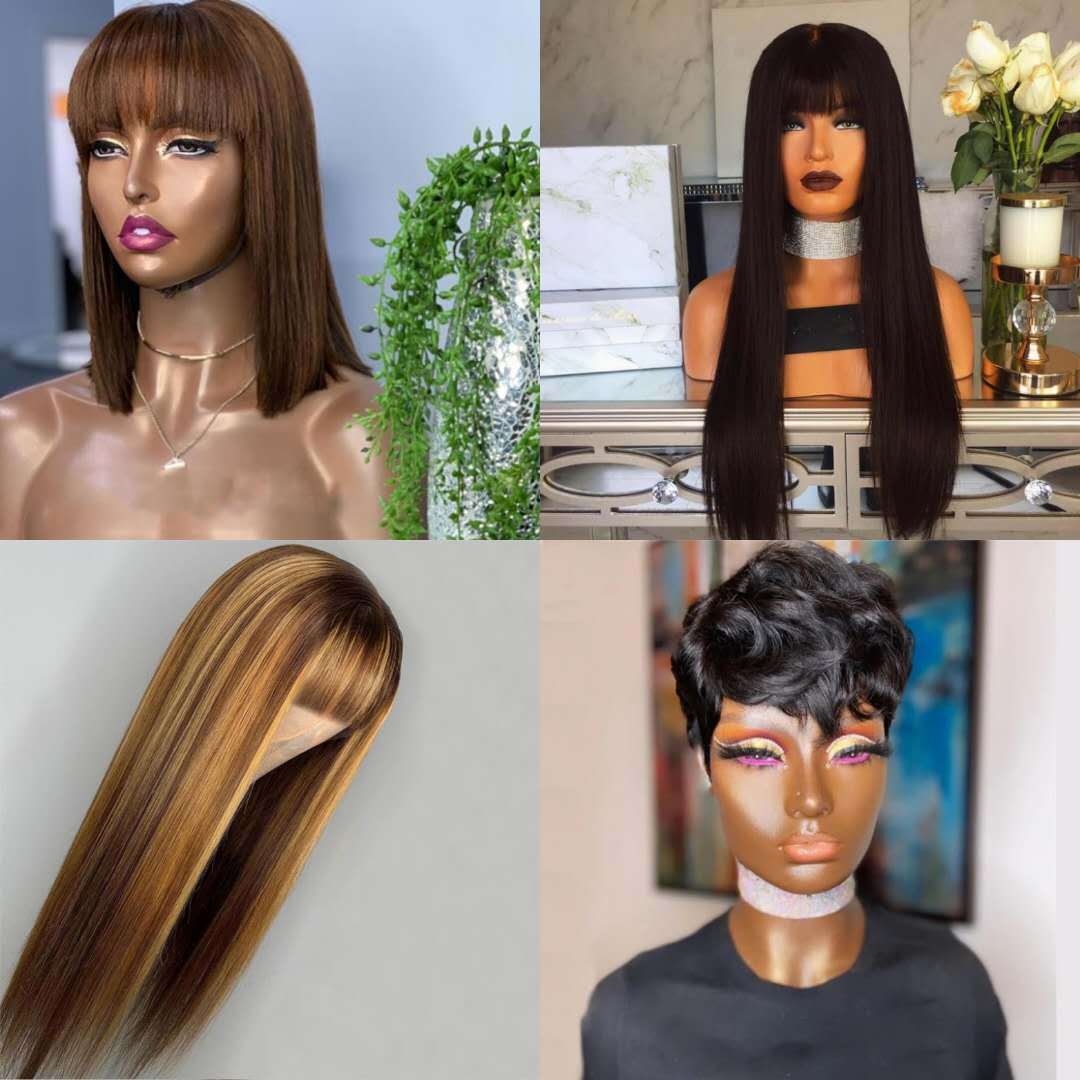 Why Wearing Machine Made Wig
Machine made wigs are the least expensive and most widely available.It look extremely realistic , Some people find these wigs more comfortable because the construction creates vents that allow air to circulate to the scalp can protects your hairline.Convenient care of machine made wigs can be worn without wig straps or glue
Machine made wigs is one of the many other wig options: For individuals who are new to wigs, or possibly allergic to or simply not fond of wig glues and or wig tapes. These non lace machine made wigs require no tapes or wig glues to wear. Unlike the comparable glue-less full lace wigs , machine made wigs as indicated are made by sewing wefts a few centimeters apart from each other on the new and improved elasticated wig cap, which also has combs and an adjustable strap at the nape for secure fit.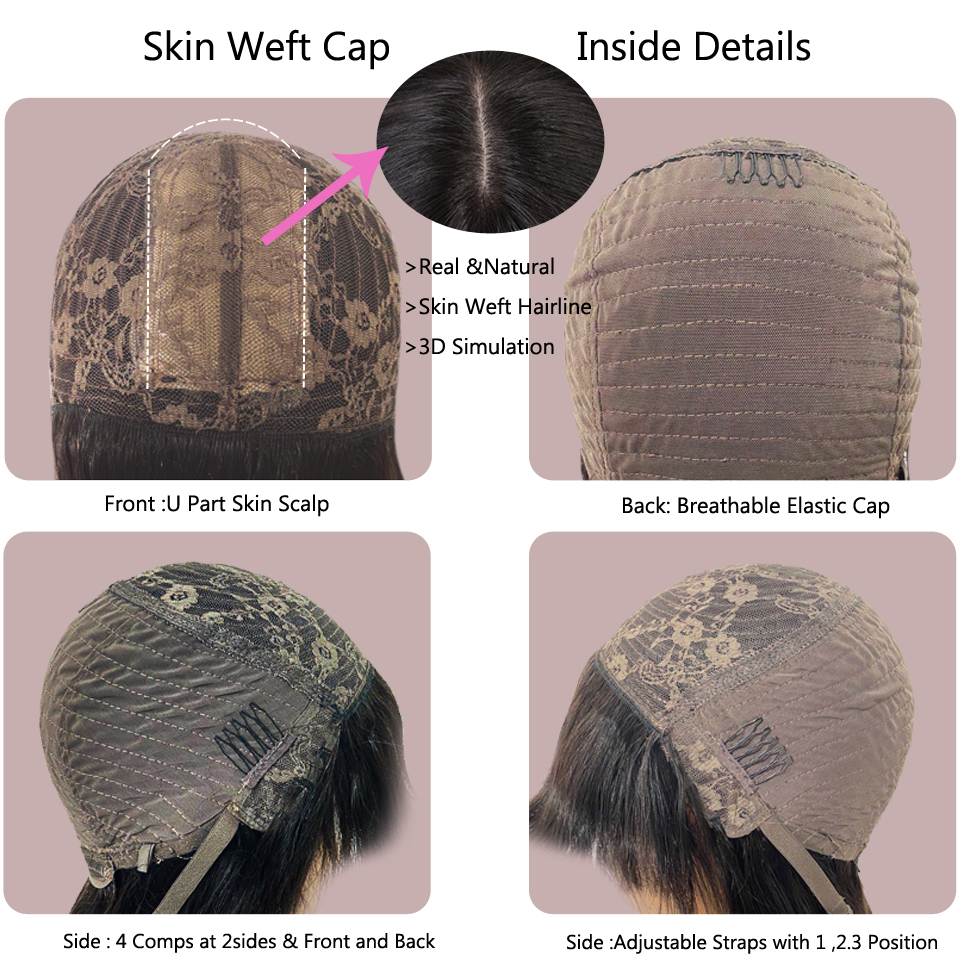 Your cart is currently empty.