Are you tired of wigs that never quite look natural or leave you feeling uncomfortable and itchy? Look no further than high-definition (HD) lace wigs. Not only are these wigs more comfortable to wear but they also offer a more natural-looking appearance thanks to the intricacies of the HD lace material used in their construction. In this article, we'll take you "behind the lace" and delve into how these stylish wigs are made, explore the benefits of high-quality HD lace for wig construction, compare different types of lace, reveal common myths about HD lace wigs, provide expert styling and maintenance recommendations, and more. Let's explore why HD lace wigs are superior to traditional wigs and what makes them a must-have accessory for anyone looking to up their hair game.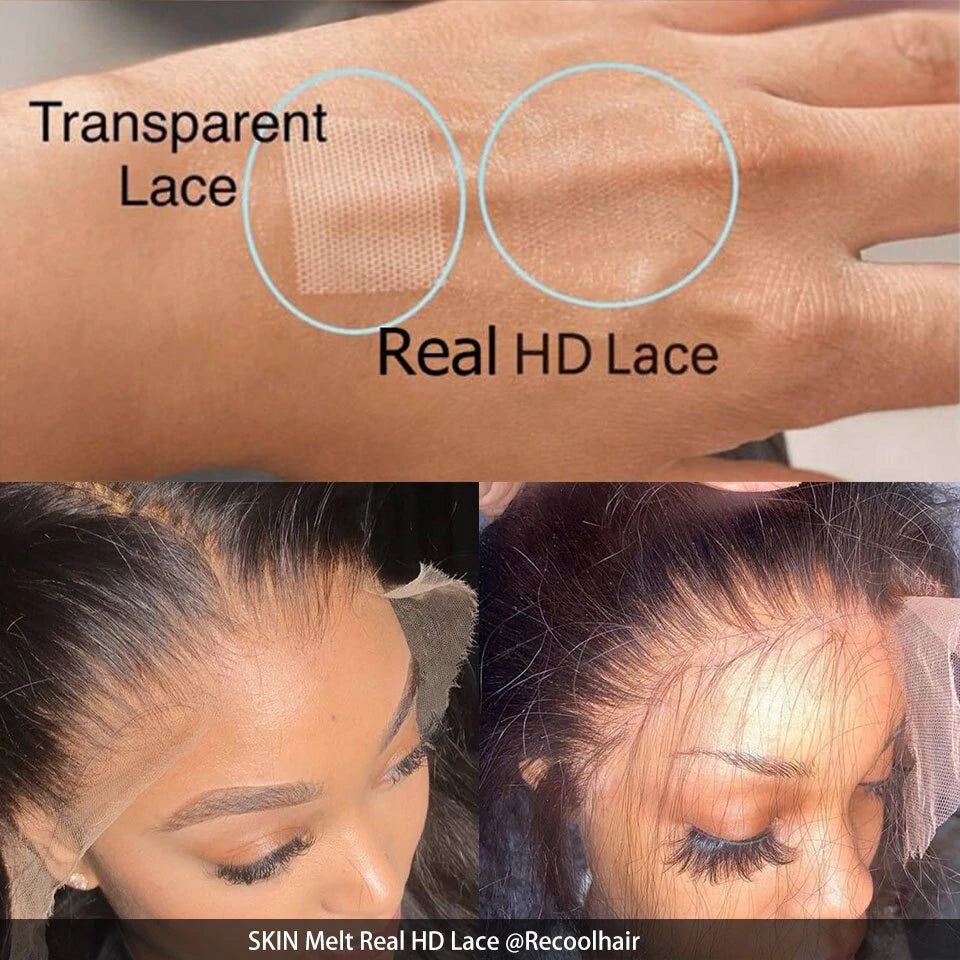 How HD Lace Material Offers a More Natural Look and Comfortable Fit
HD lace material is thinner and more delicate than traditional lace, making it far less visible and providing a more natural-looking appearance.
The unique construction of HD lace allows it to better mimic the look of natural hair grown from the scalp, creating a seamless blending between the wig and the skin.
The thinness of the HD lace also allows for added ventilation, making the wig more breathable and comfortable to wear for longer periods of time.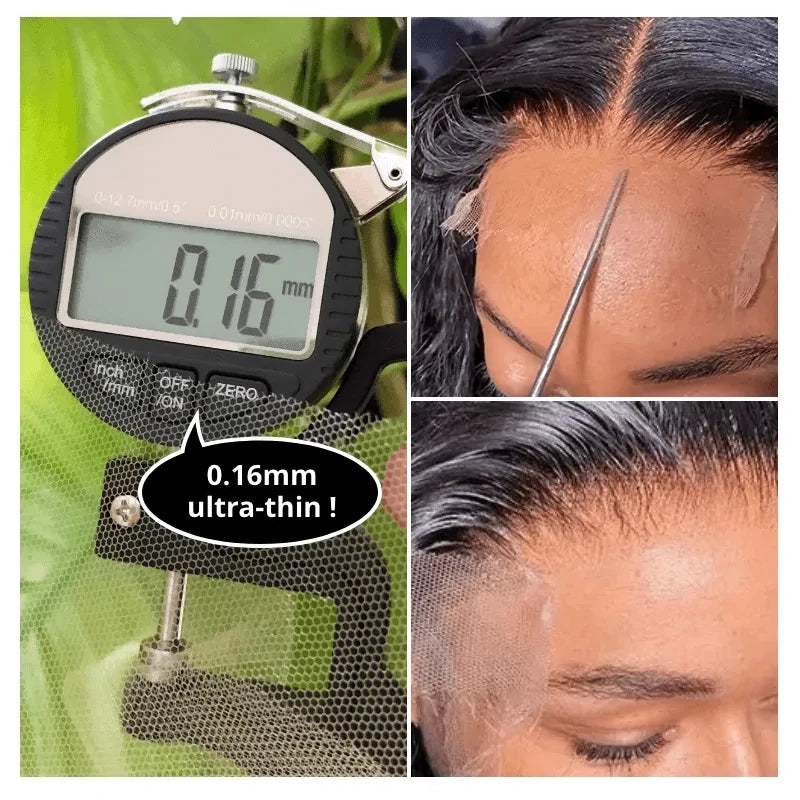 The Benefits of Using High-Quality HD Lace for Wig Construction
High-quality HD lace is typically made from premium materials that are soft, lightweight, and durable.
It offers a greater level of versatility in styling, allowing for parting and styling options that appear more natural.
It can even withstand chemical treatments such as coloring or perming without losing its shape or damage to the hair fibers.
| | |
| --- | --- |
| Feature | Description |
| Material | High-quality, thin HD lace for a natural look and ventilation |
| Hair Type | Human hair sourced from reputable sources |
| Wig Styles | Lace front wig, full lace wig, 360 lace wig, lace closure wig |
| Cap Sizes | Small, medium and large sizes that provide proper fitting |
| Base Type | Swiss lace or HD lace |
| Knots | Bleached knots for a natural-looking hairline |
| Density | Various density options available |
| Colors | Natural black, brown, blonde and color options |
| Length Options | Vary from short to extra long lengths |
| Maintenance | Low maintenance that requires regular washing and gentle care |
 Comparing Different Types of Lace: Traditional Lace vs. HD Lace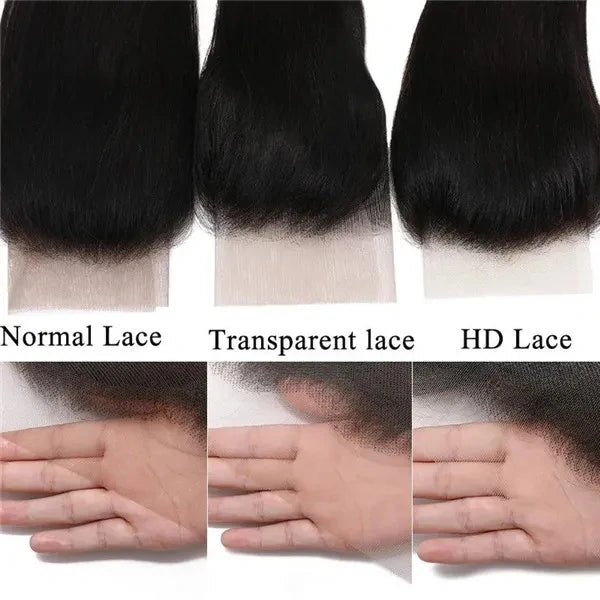 Traditional lace wigs are generally made from thicker, more opaque materials, which can result in less realistic and more noticeable appearances.
HD lace is specifically designed to offer superior comfortability and flexibility.
HD lace is not only virtually undetectable but it is also more durable than traditional lace wigs.
The Process of Creating an HD Lace Wig: From Selection to Styling
The process of creating an HD lace wig starts with the selection of high-quality materials such as human hair and premium HD lace.
The labor-intensive wig-making process then begins with knotting individual hairs into the lace base, which is done by hand to ensure precision and uniformity.
This process can take hundreds of hours depending on the wig's complexity and size, but it serves to create a final product that is more realistic, comfortable, and long-lasting than traditional wig alternatives.
Top Brands That Offer High-Quality HD Lace Wigs on the Market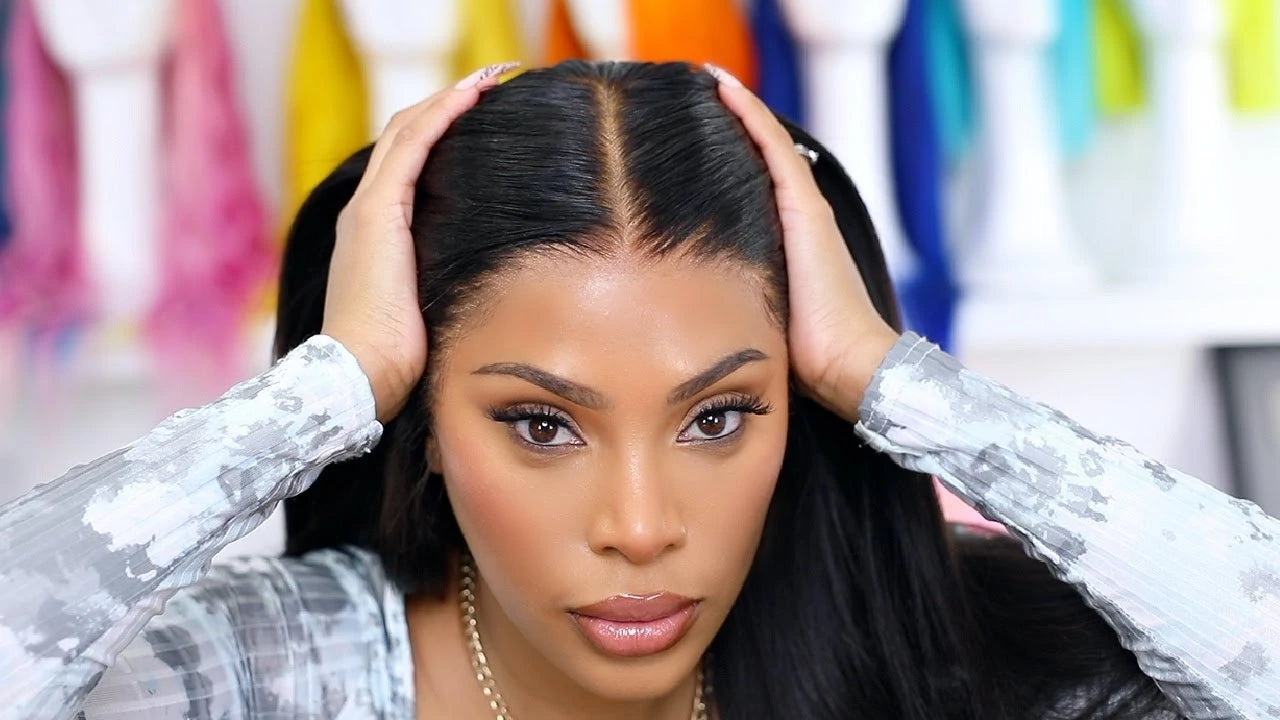 There are many different brands across the globe that offer high-quality HD lace wigs across various price points.
Some of the most popular include names such as West Kiss Hair, Alipearl Hair, Ishow Beauty, and Unice Hair being among the top-quality hair providers.
Some customers may prefer to purchase from reputable retailers with a proven track record in selling high-quality HD lace wigs.
Common Myths About HD Lace Wigs and Why They're Misleading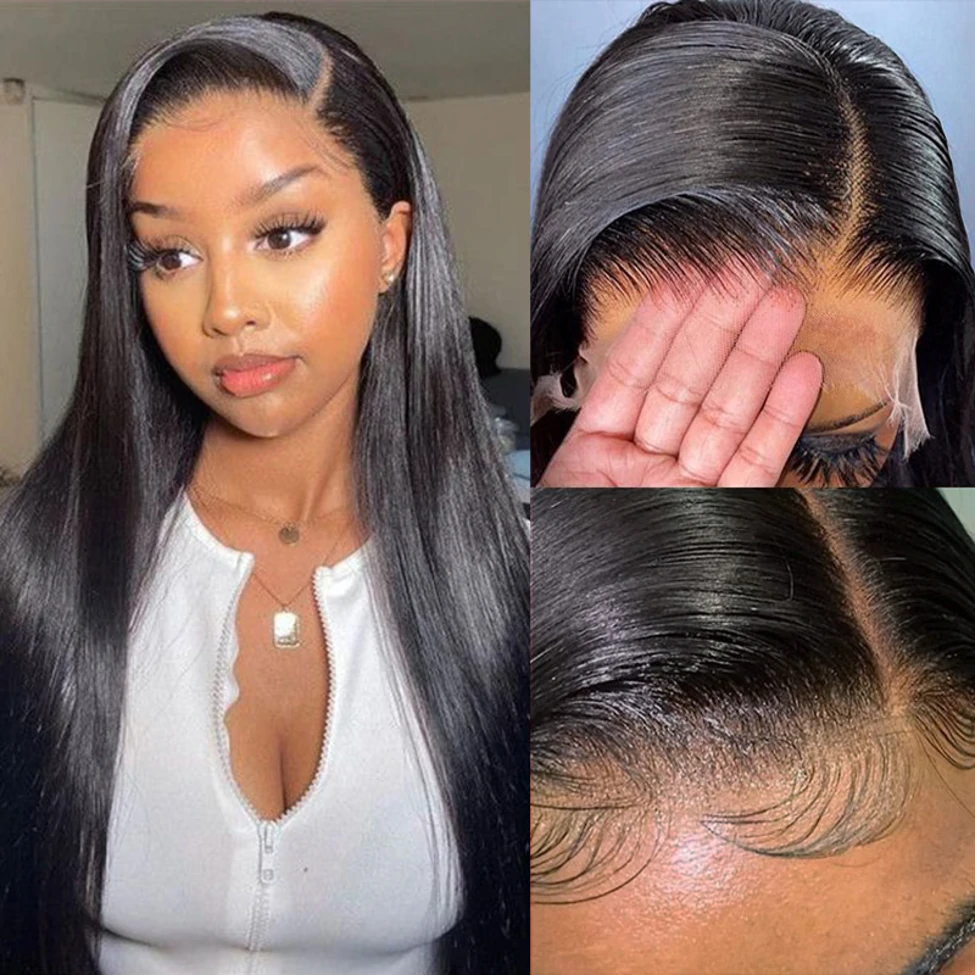 One common myth about HD lace wigs is that they are too fragile or delicate to be worn frequently.
However, thanks to their durable construction and high-quality materials, these wigs can withstand regular wear and even chemical treatments without losing their shape or softness.
Another common myth is that they require special care and styling techniques, but they are often low-maintenance, easy to wash, and styleable.
What to Look for When Purchasing an HD Lace Wig: Features and Quality Indicators
 When looking for an HD lace wig, buyers should pay attention to the quality of the hair (human hair lasts the longest), quality of the HD lace, type of cap/caul base, and vendor reviews/testimonies.
A quality wig should be hand-knotted with well-bleached knots as it offers a good look and feel.
The density of the hair matters since thicker/fuller wigs offer versatility.
Expert Tips for Styling and Maintaining Your HD Lace Wig to Extend Its Lifespan
To extend the lifespan of your HD lace wig, it is important to regularly wash and condition it using gentle shampoos, avoid applying excessive heat or styling products, and store it safely using wig stands or mannequin heads.
Regular detangling of the unit as well as avoiding excessive hairstyling can go a long way in making it last longer.
Understanding the Differences Between Swiss Lace vs. HD Lace Wigs
While both Swiss lace and HD lace offer similar benefits such as natural-looking appearances and comfortable fits, they differ in texture, thickness, durability, breathability, and overall look.
Swiss lace wigs are generally lighter weight and more transparent than HD lace wigs which make them more durable but less breathable options.
HD lace wigs on the other hand are thinner and more delicate with advanced tatting making them overly seamless and undetectable.
Hidden Costs of Cheap Lace Wigs You Need to Know Before Buying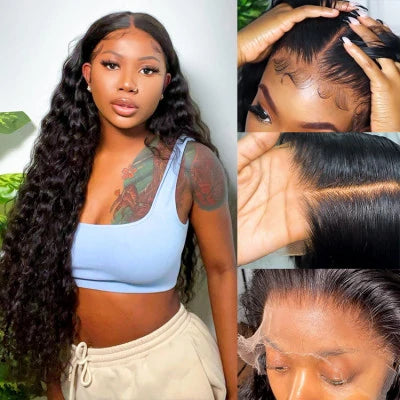 Low-quality, cheap lace wigs may seem like a tempting bargain at first glance, but over time they tend to cost significantly more due to their lack of durability.
Their construction methods make them shed excessively and tangle easily putting you at risk of buying hair replacement within little time-frame.
Also important, cheap units may leave you feeling uncomfortable when wearing for extended periods or when applied with adhesive chemicals that could be harmful to your health. It's recommended to save up and invest in a quality HD lace wig to avoid these problems.